in-studio Personal Training
FIRST SESSION IS FREE

In-Studio Personal Training

** NOW OFFERING SKYPE and FACETIME SESSIONS! **
NGU Personal Training programs are designed to have our athletes and clients reach their personal goals in the most efficient and healthy way possible. Our private sessions are customized to your own fitness level, personal goals, as well as any past athletic history, injuries and health conditions.
NGU values our client/trainer relationships. We see everyone as a community and as family. We offer 24/7 availability for our clients to answer any questions or concerns via email and phone. In addition, our trainers check in with clients and offer tailored tips to help you reach your goals. We believe the work to reach your goals does not take a pause when you walk out the door - we're here to help you all the time!
What Can You Expect? What's the Process Like?
During your first FREE 30-minute session, your certified trainer will meet with you to go over your personal goals and evaluate your fitness level in order to properly construct a personalized plan moving forward. Each session thereafter will be a 50-minute workout, each acting as a building block to the last. The workouts will always challenge you, motivate you and will push you to be better, stronger, more fit, happier and healthier than you were the session before. Our one-on-one workouts are a wonderful tool for more personalized attention and a workout tailored to your specific needs. We will have you seeing results faster than ever before!
Our "Duo Personal Sessions" are also there as an option for those who enjoy working out with a friend or family member, but want the more personalized attention received through a personal session rather than class.
In-HOME PErsonal Training
FIRST SESSION IS FREE

In-Studio Personal Training

** NOW OFFERING SKYPE and FACETIME SESSIONS! **
- In-home workout program based on your fitness level, schedule, goals and lifestyle
- Each session is 45 minutes
- No equipment or gym needed
- Spaces perfect for your session: lower levels/ basements, kids playrooms, living rooms and kitchens
- Kids, spouses and friends welcome
Email info@nevergiveuptraining.com for more information!
Semi-Private Training combines the community feel of our classes, with the personalized attention & customization of personal training. Our semi-private sessions will include up to 5 clients at a time, working off their own specific program, at their own pace. This is a great option if you love to workout with friends, but you're also looking for a more tailored program to fit your own specific needs. Every new client will have a free 30 minute 1-on-1 session, where you and your certified trainer will go over your personal goals and evaluate your current fitness level. Each session thereafter will be 45 minutes and acts as a building block to the last. Workout with your friends but get the personalized attention that you need!
Email info@nevergiveuptraining.com for more information!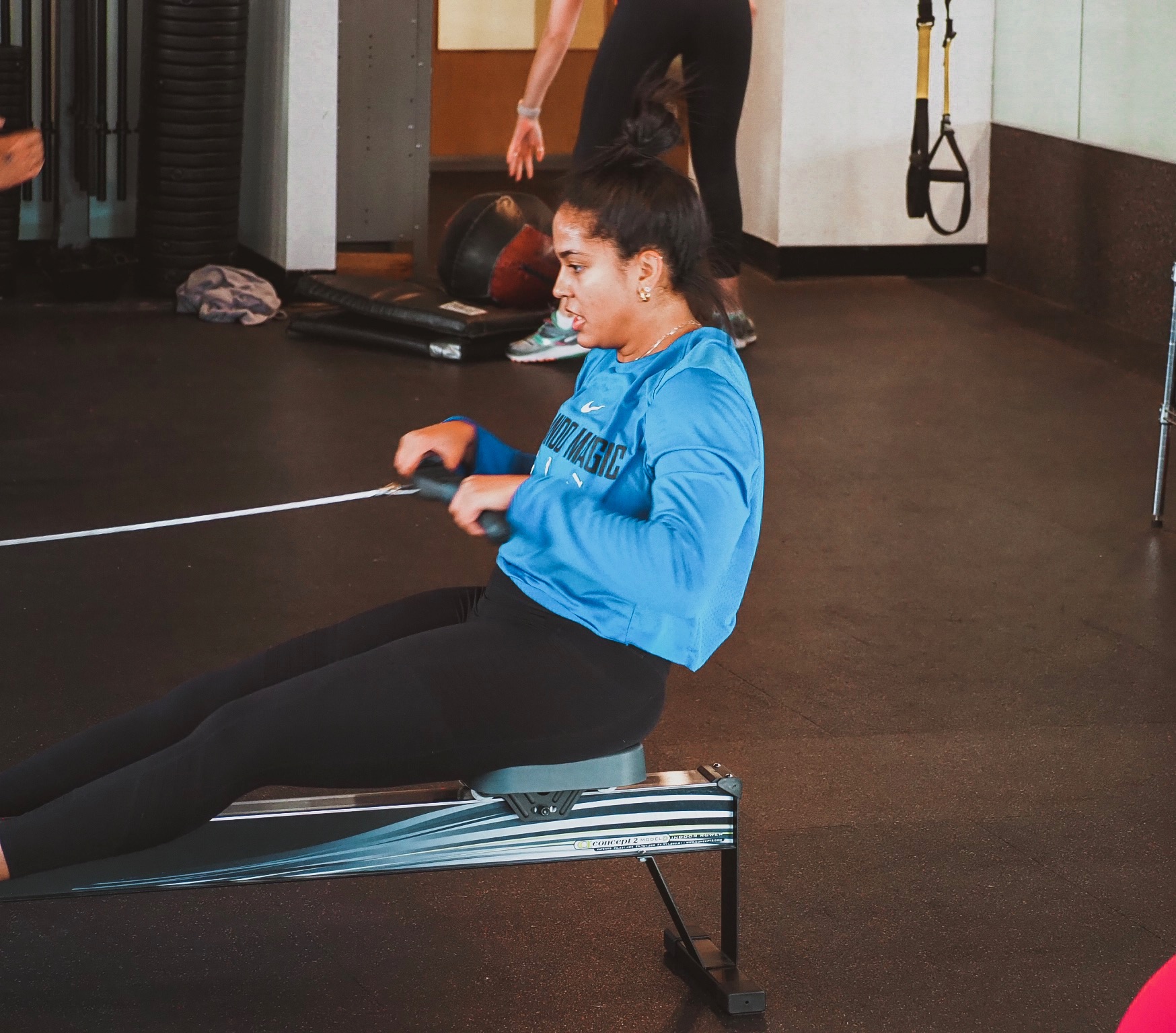 Every pro was once an amateur. Every expert was once a beginner. So dream big & start now.
At NGU we thrive on goal-related training. We offer sport-specific strength training, skill building and sport-related rehabilitation for every sport and every level. Personalized Sport-Specific Training program harnesses your strength in the sport of choice and builds on your weaknesses in order to reach your maximum potential.
In addition to Personal Sessions for sport-specific training, we also offer training plans for athletes running in any level run or Marathon, Triathlon, Cycling race or Mud Runs. Please contact us for a sample training plan and for more information.

Sport-Specific Strength Training or Skill-Building follow the Personal Training pricing per session, found under the Personal Training "Pricing" tab.